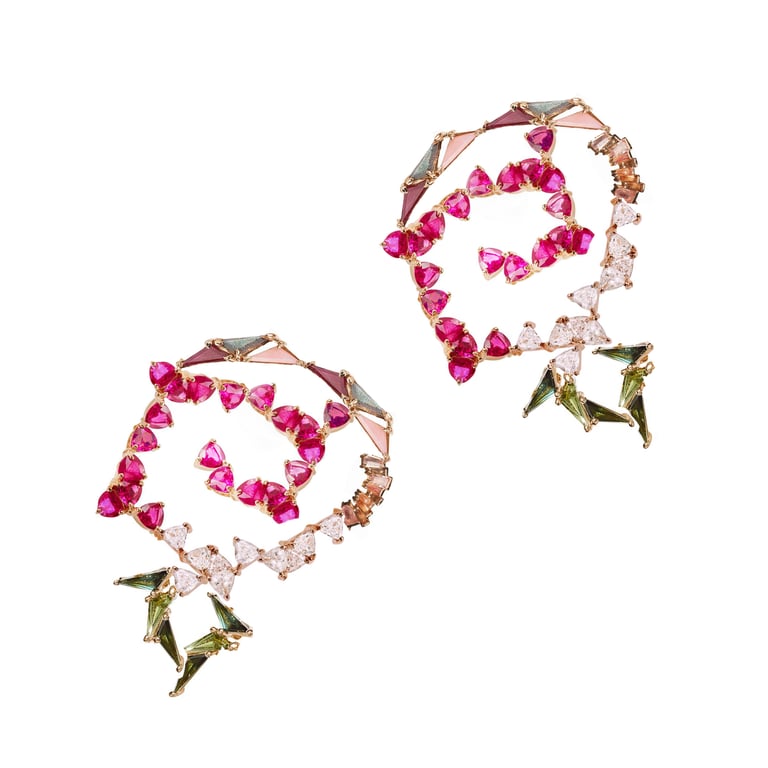 Rossmore. Our Lady of the Roses
Our Lady of the Roses Collection! Choose earrings or a pendant style necklace.
The Mystical Rose is one of our Patrons, we honor the beauty and magic of roses and their ability to speak into the transcendent beauty of all life, love and light, with these wonderful gold, diamond and gemstone earrings! We couldn't be more thrilled to present these lovelies!
Truly new master work for us and our shop!
~1" x 3/4" screw back stud earrings of 14k gold, diamond, tourmaline, rubellite, ruby, green tourmaline, and green zircon