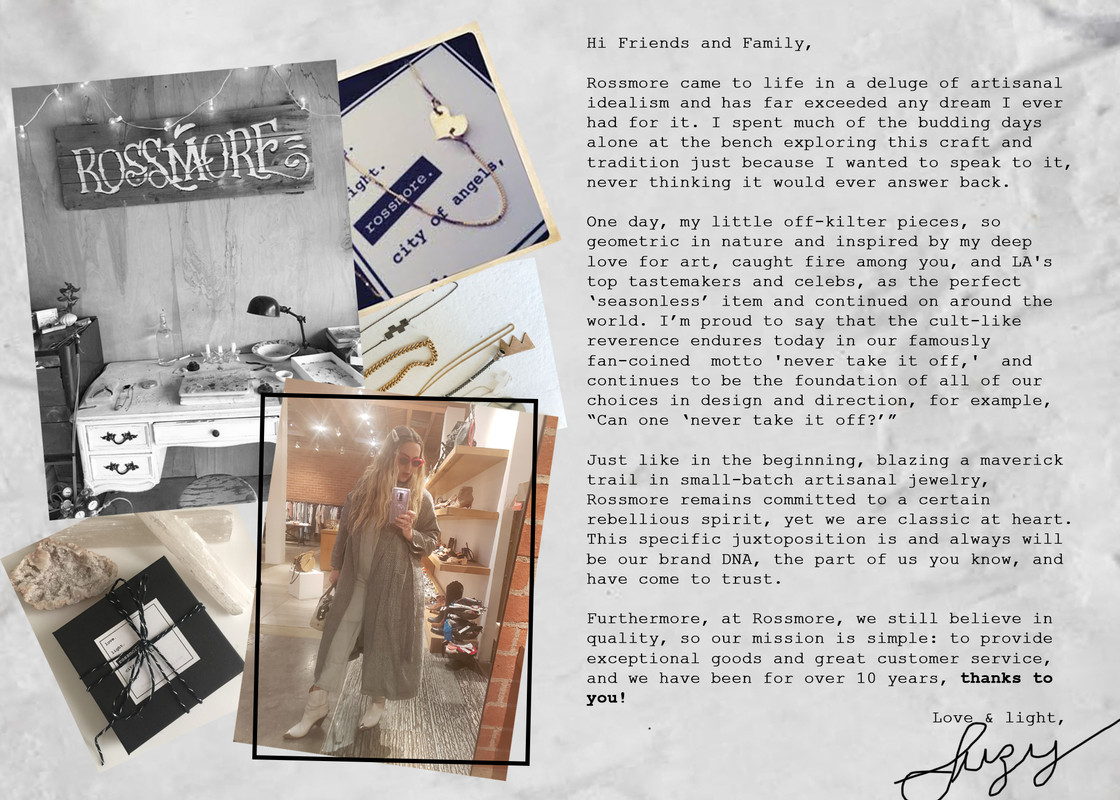 RossmoreLA.com is the retail hub for award-winning, celeb fave, cult-loved jewelry line Rossmore., founded, designed and manufactured by Los Angeles artist, Suzy Le Q, for over 10 years.
Today we are a curated retail shop featuring a selection of our acclaimed Rossmore. jewelry, and soon will be carrying various other selections from around the globe, as well as the new Suzy Le Q Merchandise.
All the classic Rossmore. products you love to order, if not seen here, are available through several sales channels including Rossmore's retail partners, affiliates, our wholesale business and special order.
Please email us at OracleShowroom@gmail.com , if you are requesting an item not available here.
And please be sure to follow @RossmoreLA for any and all updates regarding RossmoreLA.com.