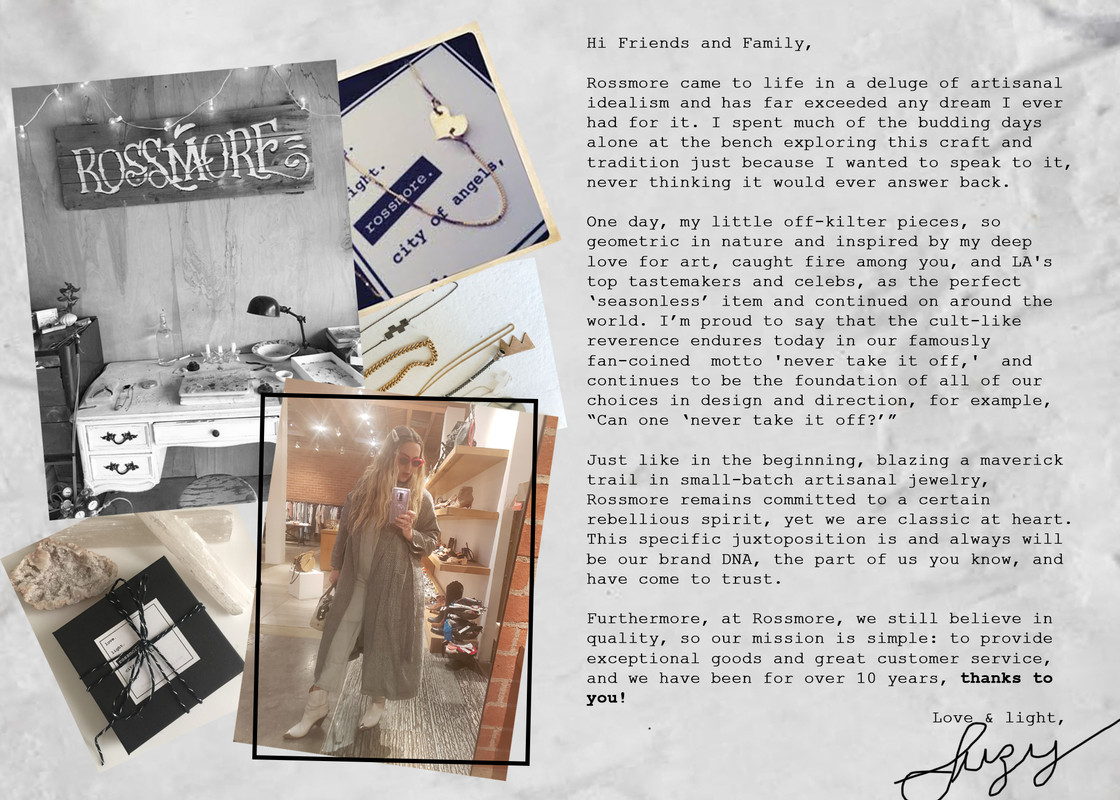 RossmoreLA.com is the retail hub for award-winning, celeb fave, cult-loved, fine art and jewelry studio Rossmore., created and produced by Los Angeles artist, Suzanne Lequeux.
All the classic Rossmore. products you love to order are here, or are available through several sales channels including Rossmore's authorized dealers.
Please email us, if you are requesting an item not available here.
And please be sure to follow @RossmoreLA