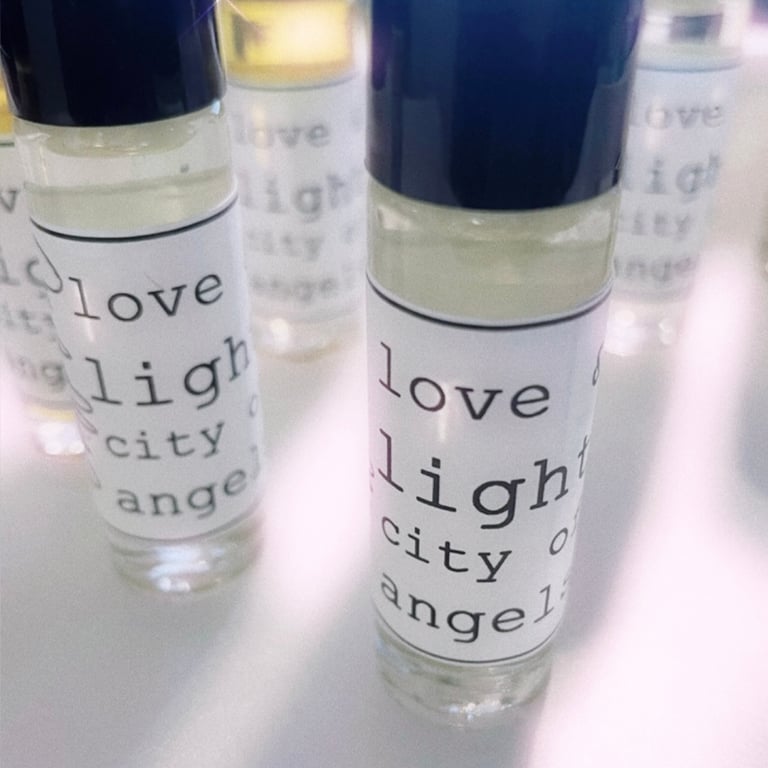 Introducing Rossmore's Pillow Scents! These are meant to be worn with other fragrances, or to be put on pillows, so when you sleep the vibes, scents & dreams seep into your highest reality. We journey around the world and across universes to create our blissful scents, and hope they inspire life itself and romantic action with the simplest inhale of a dewy memory.
-Marine 1 is a white musk inspired fragrance with memories of sea mist and night blooming jasmine woven within. This is so angelic!! It literally goes with everything and will be a staple in all your handbags to mix with your favorite perfumes and of course bestow a drop or two on wherever you lay your head at night.
-Dreamwalker is a ripe Satsuma blend, designed by Rossmore to awaken the senses and also push one into the heady state of grasping to inhale ethereal orange blossoms wafts that breeze by on a spring day.
-Sainte-Chapelle is a bridge between worlds, embodying the essence of spirit and night blossoms of the soul. Join Rossmore in experiencing the senses pushing boundaries between states, and pull back the veil on your world to invite in the new and the heavenly.
-The starter pack is everything you have always wanted! Smalller vials of 3 scents from the collection will be sent to you! It's a surprise and you get a bundle. . . Although we have released 3 scents we have many more in the works, and sometimes these are chosen to share with you in this fun form! Great for gift giving, keep one, share the rest!
Our oils are 100% alcohol free, cruelty-free & vegan. Free of parabens, phthalates, formaldehyde and are non-toxic.
Roll-on bottle.
-Hand Made exclusively by Rossmore. in the USA.