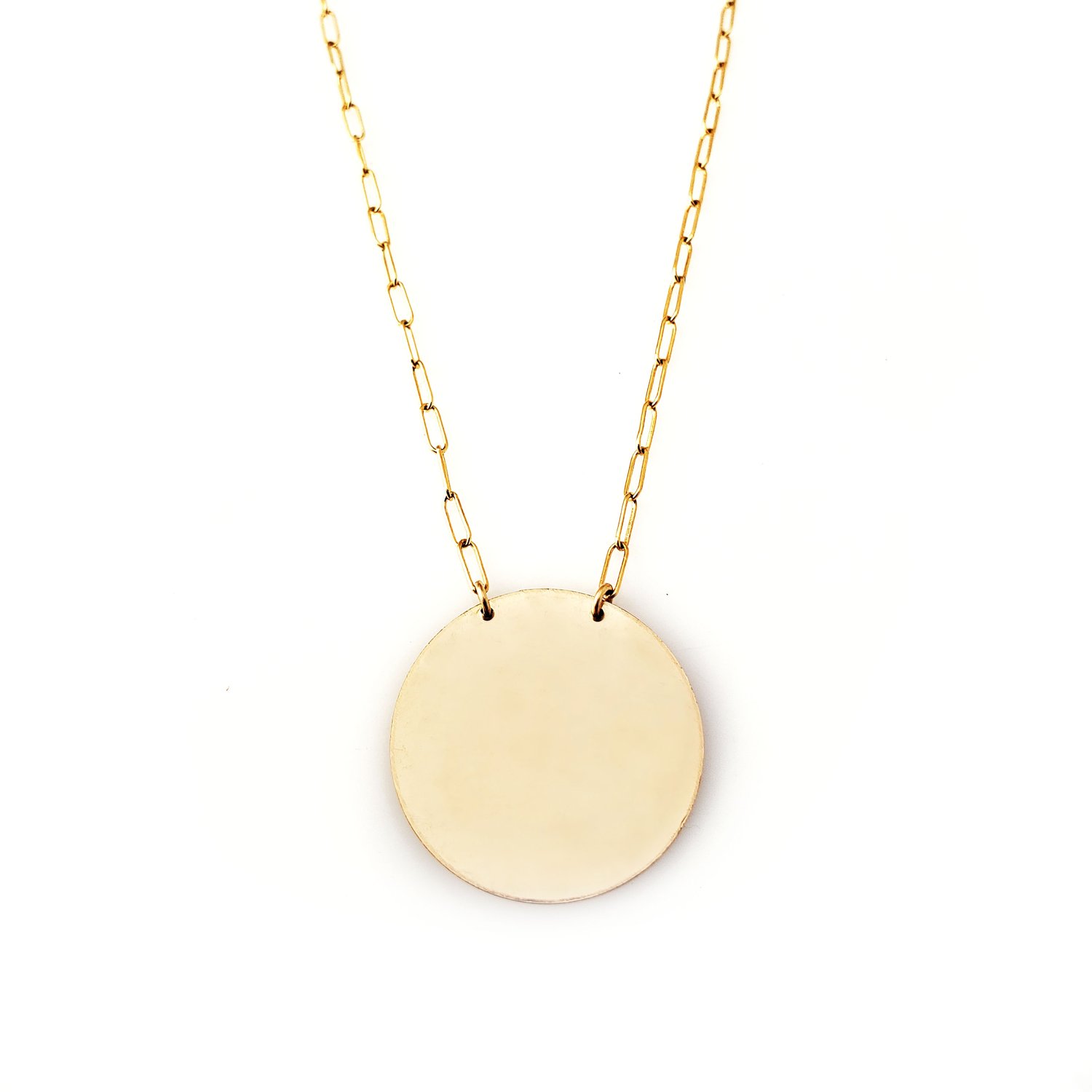 Imperfect Circle
Imperfect Circles...The Circle of Life. Perfectly Imperfect. And perfectly beautiful as that. Embrace the nuances and subtleties of the imperfections. That's where Truth and Beauty reside.
Deets:
The necklace is now an 18" standard length that is adjustable to 16".
-18" generally hits women around the chest bone, while 16" hits around the clavicle. We use special chain so you can easily adjust the necklace to meet your length needs!
The silver is done in a diamond/sand finish, meaning it's matte with a slight sparkle effect. It wears very long and patinas nicely over the years.
The gold vermeil is a silver matte piece that is dipped in gold plating. It comes out bright matte gold, but then can fade to a beautiful light patina as it ages.
[We have discontinued the gold fill, it was truly challenging to manufacture, the lucky few who have them, consider it a collectors piece!]
Per Christina and Karla, we have added Rose Gold Vermeil for a limited time!! Check the last photo in the listing! What a stunner! It will wear similar to the yellow gold vermeil, in that it will fade over time to a very light color and become more beautiful with time!
SHIPPING TIME FRAMES:
SILVER AND GOLD VERMEIL WILL SHIP USUALLY 10-15 DAYS AFTER THE END OF THE LAUNCH
ROSE GOLD VERMEIL WILL SHIP USUALLY 15-25 DAYS AFTER THE END OF THE LAUNCH
Please email all questions through this website or IG DM us.
~FREE FIRST CLASS SHIPPING IN THE USA on this item. (& you can email about usps priority* shipping upgrade for +$10, usps overnight* +$30 [*from when pieces are done, not order date] )
photos 2, 4 and 5 in this listing provided by Christina J Warren Photo
Photo 3 provided by @karlareed Karla Reed Photo