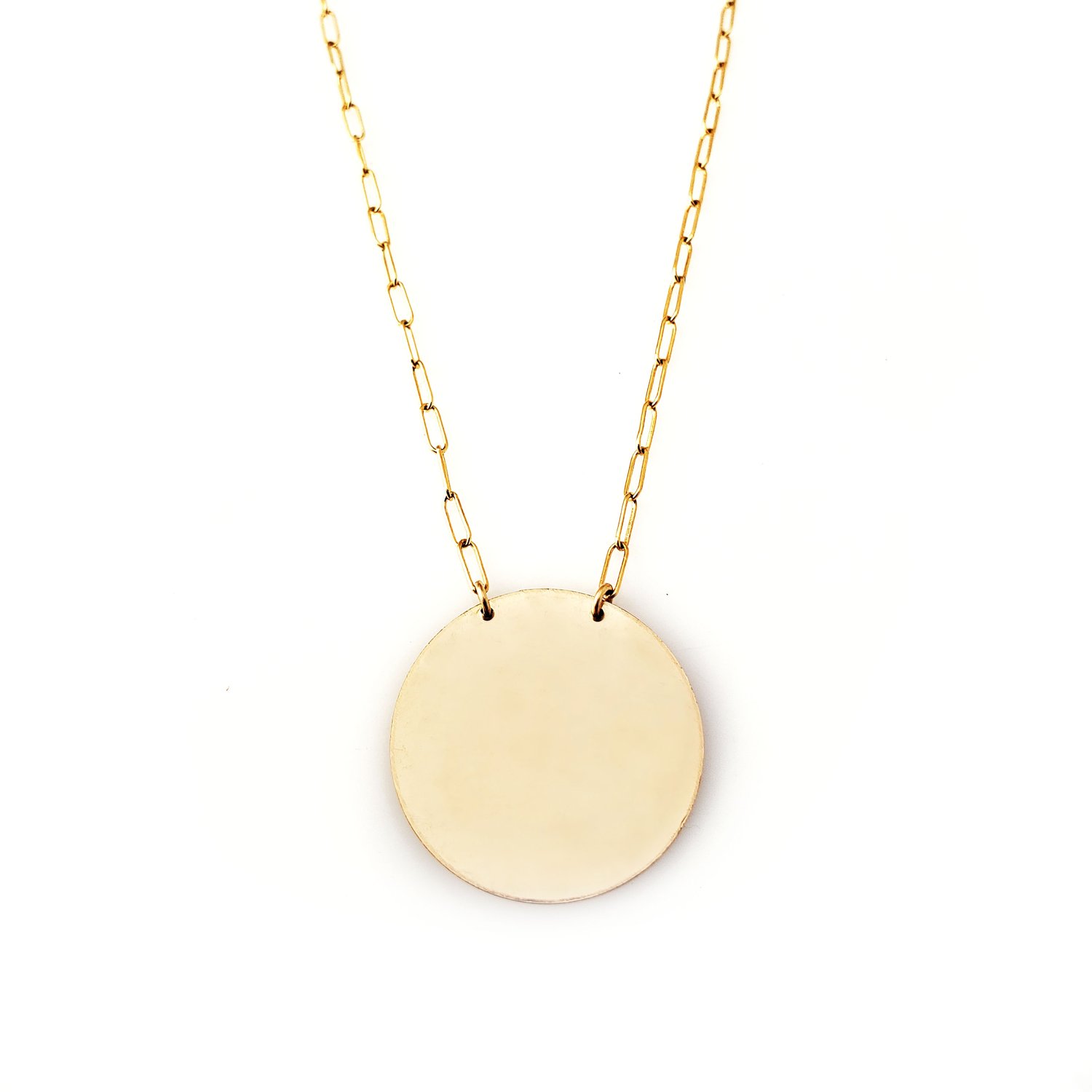 Back In Stock.
Imperfect Circles...The Circle of Life. Perfectly Imperfect. And perfectly beautiful as that. Embrace the nuances and subtleties of the imperfections. That's where Truth and Beauty reside.
Deets:
The necklace is now an 18" standard length that is adjustable to 16".
-18" generally hits women around the chest bone, while 16" hits around the clavicle.
The silver is done in a diamond finish, meaning it's matte with a slight sparkle effect. It wears very long and patinas nicely over the years.
The gold vermeil is a silver matte piece that is dipped in gold plating. It comes out bright matte gold, but then can fade to a beautiful light patina as it ages.
We have discontinued the gold fill.
Please email all questions to OracleShowroom@gmail.com or IG DM us.
All photos in this listing provided by Christina J Warren Photo (@christinajwarren) , except for last, featuring: @christinajwarren , @karlareed , @britthearmerawrr.